Autumn tour to North Korea
Der er en grund til, at vi er så fascineret af Nordkorea – landet er utroligt og skal opleves. Derfor skal du tage med Above Borders på en efterårsrejse til Nordkorea.
Endnu engang arrangerer vi en rejse til Nordkorea. Rejsen er i efteråret og er kun for danskere, der vil med til verdens mest isolerede land. Vi garanterer, at du vil få et dybere indblik i den nordkoreanske kultur; vil interagere med lokale nordkoreanere samt opleve det smukke efterår i Asien.
Du vil også komme til at se et af de mest intense militærområder i verden, hvor både syd- og nordkoreanske soldater står vagt. Kort fortalt vil vi sørge for, at du får masser interessante og tankevækkende oplevelser.
Afrejse 8 oktober
Hjemrejse 15 oktober
Early Bird
Pris: 13.000 kr.
Tilmeld inden 1. juli 2019
Normal pris
15.500
Inkl. kost og logi
Experience the worlds most isolated country.

English speaking tour leader and local guides

A tour you will never forget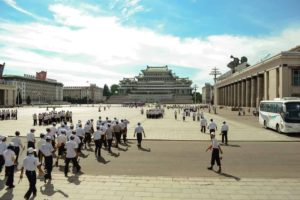 Vi mødes på Hilton Garden Inn, Dandong. Efter indtjekning er der fællesmiddag på menuen. Middagen vil foregå på en nordkoreansk drevet restaurant, som er et af de få steder i verden, hvor nordkoreanere arbejder uden for landets grænser.
Under middagen vil rejselederen dele ud af sine erfaringer, så du vil få mest muligt ud af din rejse.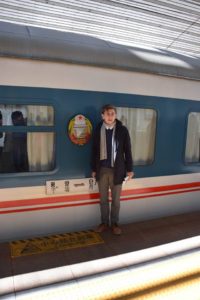 Dagen hvor vi skal krydse grænsen til Nordkorea.
På togturen fra Dandong til Pyongyang, vil der være unik mulighed for at interagere med rejsende nordkoreanere. Hvis man er tilpas ydmyg og opsøgende, er der enestående mulighed for at komme helt tæt på nordkoreanernes personlige liv. Efter ankomst vil vi besøge Pyongyangs triumf bue, Arch of Triumph.  Dagen sluttes af fællesmiddag med vores nordkoreanske guider og en gåtur langs Changjon Street til Kim Il Sung Square – Pladsen hvor alle parader og optog bliver afholdt.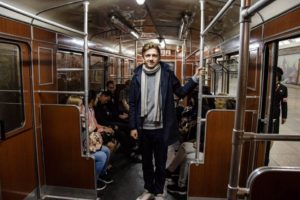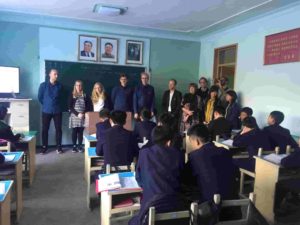 The day where we will have as much interaction with the North Korean people as possible.
We will start the morning by driving in one of the worlds deepest subways. (100 meter deep). Here our guides will tell about each station, and we can sit should to should with the local people as they commute to work.
After the tour in the subway, we will once again pass the arch of Triumph where we can go to the top. Afterwards we will drive to Mansudae Fountain Park, where the statues of Kim Il Sung and Kim Jong Il are located in same area and where we will have the chance to see and meet a lot of korean wedding couples.
We will this day also drive to the Korean Peoples Study house. We will be shown around on a guided tour, talk with English learning students and see the view from the balcony.
The day in Pyongyang is ended by a tour on the Children Palace, where we afterwards will see an performance by the North Korean Children. After the performance we will drive to Kaesong City, which is the border city to South Korea. Here we will stay overnight.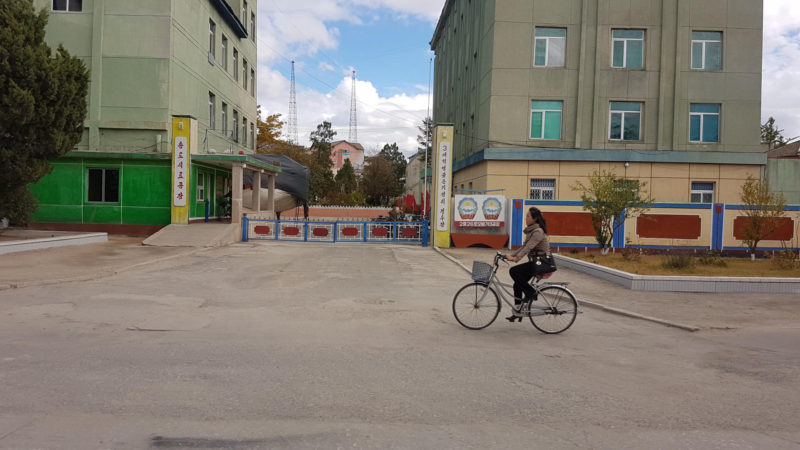 Dagen starter med en morgengåtur i Kaesong City op ad Janam Hill for at opleve byen helt tæt på. Efter gåturen skal vi til et af de mest intense militære områder i verden, nemlig grænsezonen DMZ. Området er grænsen mellem Nord- og Sydkorea, og er konstant overvåget af soldater fra begge sider. Vi kommer helt tæt på grænsen, og hvis du er heldig, kan du endda stå med et ben på hver side.
I Kaesong finder vi også Koryo museum. Det er et museum hvor historien om den koreanske kultur og historie før Korea krigen bliver fortalt.  Når vi besøger museet, vil du opleve den stærke forbindelse som Syd- og Nordkorea har haft før den splittende krig og bedre forstå, hvorfor Korea historisk set er ét land. Vi skal også have frokost i Kaesong inden vi kører tilbage til Pyongyang.
På vejen tilbage vil vores guide fortælle om Nordkoreas genforeningspolitik, og hvordan landet skal blive genforenet – fra Nordkoreas perspektiv.
I Pyongyang skal vi se Juche Tower, verdens største murstens tårn. Hvis du har lyst, kan du komme op i toppen, hvor du kan få en fuld udsigt over hele hovedstaden. Efter aftensmaden og en lang dag tager vi til hotellet.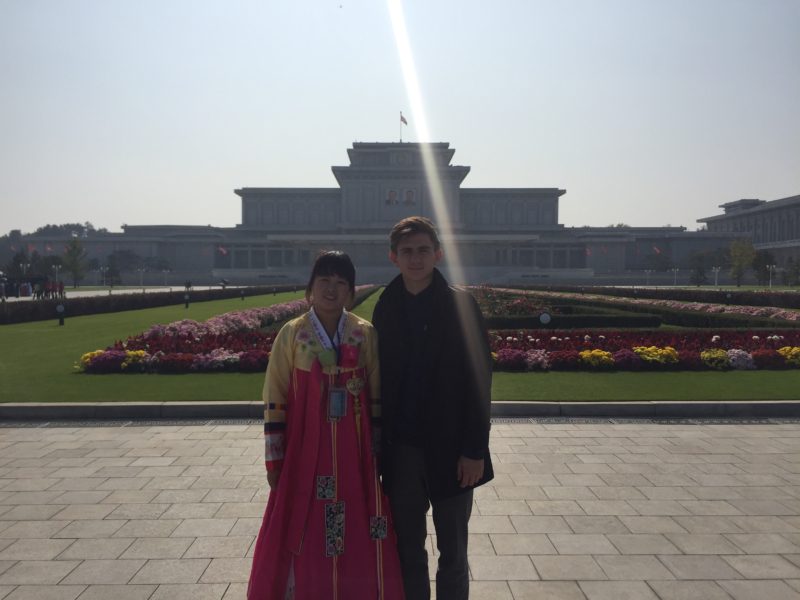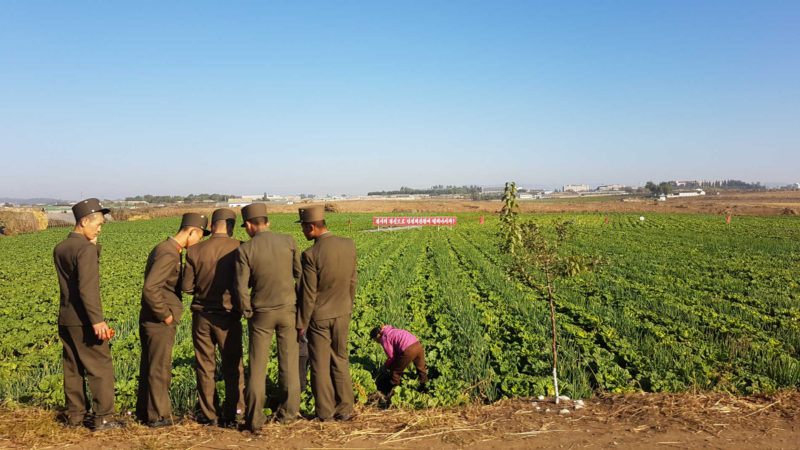 Endnu en begivenhedsrig dag er i vente:
Formiddagen bruges på Kumsusan Palace of the Sun. På dette mausoleum for Kim II Sung og Kim Jong II, vil vi få fortalt om ledernes bedrifter, og vi vil se deres gravplads. Du vil få et indtryk af, hvor meget lederne betyder for den nordkoreanske befolkning, og det er derfor vigtigt, at vi følger reglerne og skikkene her. Det er meget vigtigt du husker pænt tøj til denne dag. Yderligere information følger.
Efter frokost besøger vi Pyongyang Tourism University, hvor vi møder nordkoreanere, der uddannes inden for turisme. Deres sprogfærdigheder og lyst til at lære om andre lande er derfor meget veludviklet, og vi kan nu give dem en mulighed for at lære mere om Danmark.
Dagen afsluttes med besøg på et landbrug i Sariwon. En lokal landmand vil vise os sit hjem, og vi kan se hvor og hvordan, han arbejder. Du får en helt ny vinkel på byer uden for Pyongyang og kommer til at forstå Nordkorea meget bedre efter denne dag. Alt sammen for at give en bredere forståelse for Nordkorea, som er meget forskellige fra landet til byen og det kommer til at forstærke oplevelsen af hele rejsen.
Tilbage i Pyongyang overnatter vi på Yanggakdo Hotel, hvor du blandt andet kan komme op i den roterende restaurant på 47 etage.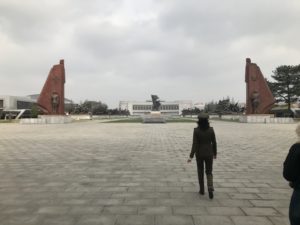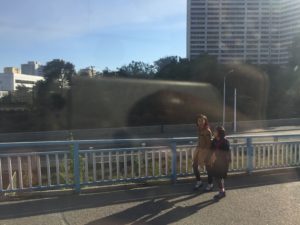 The last full day in Pyongyang which also mean we will experience way more.
The day starts with a tour in Victorious Fatherland Liberation War Museum. A place which tells about the Korean War from a North Korean perspective and we will also be able to enter the USS Pueblo ship.
Lunch this day will be at a pizza restaurant – one of the two in Pyongyang. North Korea have had an delegation send to Italy to learn the recipe of the best pizza. You can compare yourself which is your favorite.
After lunch we will drive with a tram through Pyongyang to the Bongsu Church. In the church we will meet a minister who will tell about the christian religion in North Korea. After visiting the church, it is time for some shopping! It will be in the enormous supermarket with local Koreans. It will also be possible for you to change your money to local currency which you of course can use in the supermarket.
The last day is ended by a farewell dinner with our guides and a beer at the local beer bar. Lastly an evening walk at future scientist street.
Back at the hotel we can play a game of bowling, take a swim in the pool or challenge each other in Ping Pong. If you are to tired to more activities you are also welcome to go the the revolving restaurant at 47th floor in the top of Yanggakdo Hotel.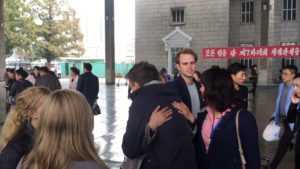 Last day in North Korea.
After saying goodbye to our local guides, a train ride back to Dandong is awayting. This is also the last opportunity to interact with the korean, but you are of course also more than welcome to take a nap before we arrive in Dandong.
In Dandong we will have the last group dinner and exchange all our experiences. After dinner we will go back to our hotel and the itinerary is officially over.
The last night in China is also included and you can travel more in china og travel back to your home dependent on your preferences.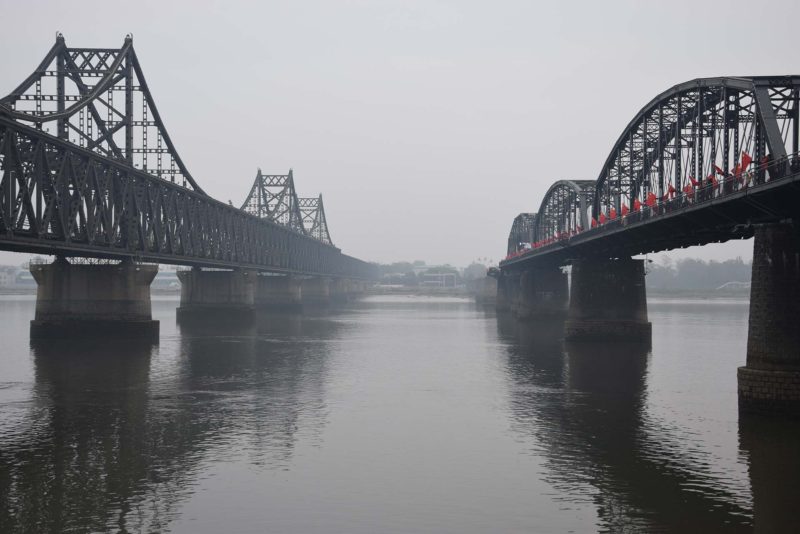 Sidste dag på rejsen, og der er ikke de vilde planer, udover at sige farvel til hinanden. Hvis du stadig har mod på oplevelser kan du i Dandong besøge den kinesiske mur eller broken bridge som går halvvejs over floden til Nordkorea. Hvis du forventer at du på nuværende tidspunkt gerne vil rejse rundt i Kina kan du også tilmelde dig vores sommerrejse til Kina.
Because of the general tourism in North Korea, the itinerary has been planned with subjects to change. There will before and during our tour made adjustments, but we will do everything we can to update you regularly. In case any thing gets cancelled we will find an alternative activity.
Transport from China to North Korea and back

Al accommodation in China (2 nights) and in North Korea (5 nights)

All meals in China and North Korea

Two North Korean guides and one North Korean driver

Danish and English speaking tour leader – Jonas

Al entrance to museum etc.
Not included in the price
Transport from Denmark (or anywhere else) to China

Extra meals, snacks and souvenirs

Extra activities, e.g. going to the top of Juche Tower

Double Entry Visa to China
Other important information
Above Borders is a member of the danish travel Guarantee fund (Member no. 2943) . This is your insurance that we follow the rules and regulations according to danish law.
It is your own responsibility to ensure visa to China. Above Borders will assist in the preparation for the application and you are more than welcome to ask for guidance when time comes. Furthermore we suggest looking for your local Chinese visa regulation.
Frequently asked questions
Is everything fake?
Jonas Bang Andersen
2018-08-30T13:43:29+00:00
No! We are followed by our North Korean guides and we can not go to other cities than what is already on the itinerary, but there is a reason for why we have chosen these cities and planned the itinerary the way we have: It is to get the best possible outcome from those days we have as we are there.
We will be talking to North Korean and you are welcome to ask what you want. We will be driving in the subway as the local does everyday. So no, not everything is fake, but we will follow an planned itinerary.